Road accident isn't an uncommon thing in America. According to a report, around 39,508 vehicle crashes in the US in 2021. There are so many causes of road accidents. And there are some controversies including Nikki Catsouras's death photos.
If you are from America, you might have heard about this fatal accident. Well, it was more than a normal road accident. The controversy began when Nikki Catsouras' death pictures went viral on the internet.
And if you don't have any idea about it, we will clear everything out. In this article, we will explore what exactly happened back then. We will also unfold what action her family had taken after this controversy. So, let's get started.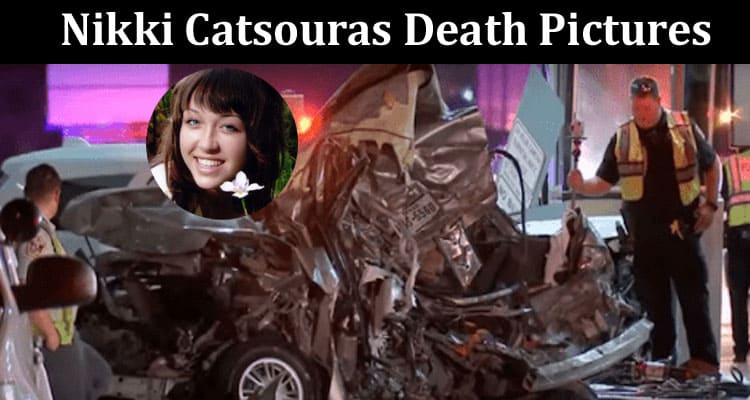 Who was Nikki Catsouras?
Nikki Catsouras was only a normal citizen until her accident photos went viral on the internet. According to official reports, Catsouras was born on 4th March 1988. However, her life was cut short by a horrible accident.
On 31st October 2006, Nikki died in a major car crash when she was driving her father's Porsche 911 Carrera. She was only 18 back then and the cause of the accident was high-speed driving.
The accident took place in Lake Forest, California when the car collided with a toll booth. Photographs of Catsouras' car and dead body were published on the internet. And her family didn't take it well. This incident led them to take legal action.
Background of Nikki Catsouras's Accident
The story behind this accident was of public interest back then. As Nikki Catsouras's death photos leaked on the internet, it left her family completely in shock. Simply put, they never expected something like that to happen.
Nikki used to live with her family in Ladera Ranch, a neighborhood in California. On 31st October 2006, she was having lunch with her parents. Christos Catsouras, her father, left for work after having lunch while her mother Lesli Catsouras stayed at home.
After 10 minutes, Lesli watched Nikki reverse out of the driveway with her dad's Porsche 911 Carrera. However, that car was not permitted to drive during that time. Lesli called her husband to inform him about this incident.
In fact, he started driving around to find Nikki while calling 911. However, the call was put on hold apparently. When the dispatcher informed him about the accident minutes after.
Accident
The accident took place on 241 Toll Road around 1:38 pm when Nikki was traveling in her dad's car. Before the accident, she clipped a Honda Civic while attempting to pass. Nikki's car was around 100 miles per hour during that time.
After some moments, her car crossed a broad median that didn't have a physical barrier. As a result, her Porsche crashed into a toll booth at the Alton Parkway interchange. Nikki was killed due to the massive impact.
It was more than a speed-driving accident. According to some reports by toxicological tests, there was no trace of alcohol on Catsouras's body but cocaine.
Leaked Nikki Catsouras Pics
It was a normal roadside accident until the car's and dead body's photos were leaked on the internet. The complete event created a huge controversy. According to Newsweek, the impact was so massive that the coroner wouldn't let her parents identify the body at first.
The officers of the California Highway Patrol took accident photographs due to the procedures of the fatal traffic collision. Unfortunately, those photos got leaked on the internet. Later, two CHP members; Thomas O'Donnell and Aaron Reich, admitted violating CHP policy by leaking these photographs.
Reich stated that he sent these photos to four other people while O'Donnell sent them to his other email account. However, Catsouras's parents these photographs on the internet. In fact, a fake MySpace tribute website was involved too.
Some internet users anonymously mailed these photos to Nikki's family with misleading headlines. And this was the prime reason why her parents took legal action against this incident. Later, this whole incident was covered in a documentary called Lo and Behold, Reveries of the Connected World in 2016.
Legal Action by Nikki's Family
After the harassment, Nikki's family sued California Highway Patrol and both employees in the Superior Court of California. The judge suggested moving forward with the case against CHP. And an internal investigation was conducted by the CHP.
The department's key motive was preventing such incidents in the future. As a result, they suspended O'Donnell for 25 days without pay and Reich quit the job. Plus, both of them were removed as defendants.
Later, Nikki's family hired ReputationDefender to remove those photos from the internet. In fact, the organization removed around 2,500 photos but it was impossible to remove all photos. Well, Aaron Reich failed to prove that he sent those photographs for awareness purposes.
On 30th January, 2012, CHP reached a settlement with Nikki's family as they received $2.37 million from the department. Four years later, the whole incident was covered as a documentary.
Conclusion
Nikki's accident became controversial due to a mistake by CHP employees. And that's why her family had to face harassment which was very unfortunate. However, both parties reached a settlement in 2012. Still, it was not a decent incident. If you want to explore more about this accident, do some research on the internet.
FAQs
Q: What happened to Nikki Catsouras?
Nikki Catsouras got into a car accident while crossing the road's broad median. The car collided at a toll booth causing this fatal accident.
Q: How fast was Nikki Catsouras?
According to the official report, Catsouras was driving the car at 100 miles per hour. Even though the Porsche wasn't permitted to drive, she took the car.
Q: How old was Nikki Catsouras during the car accident?
Nikki was only 18 years old when she got into the unfortunate car accident.
Q: Who leaked Catsouras's accident photos online?
Thomas O'Donnell and Aaron Reich, two California Highway Patrol employees leaked these photographs online while sending them to other people.